Don't Labor Over Your Home,
Enjoy It
Exhale is the modern solution successful people utilize for holistic home maintenance and value improvement of their biggest asset.
The Old Way
Waiting until something breaks to fix it and ignoring seen and unseen issues
Investing in your home for someone else to enjoy
Endless hours spent vetting pros and waiting through long time frames
Sketchy dudes and flaky response times
Money wasted on shoddy craftsmanship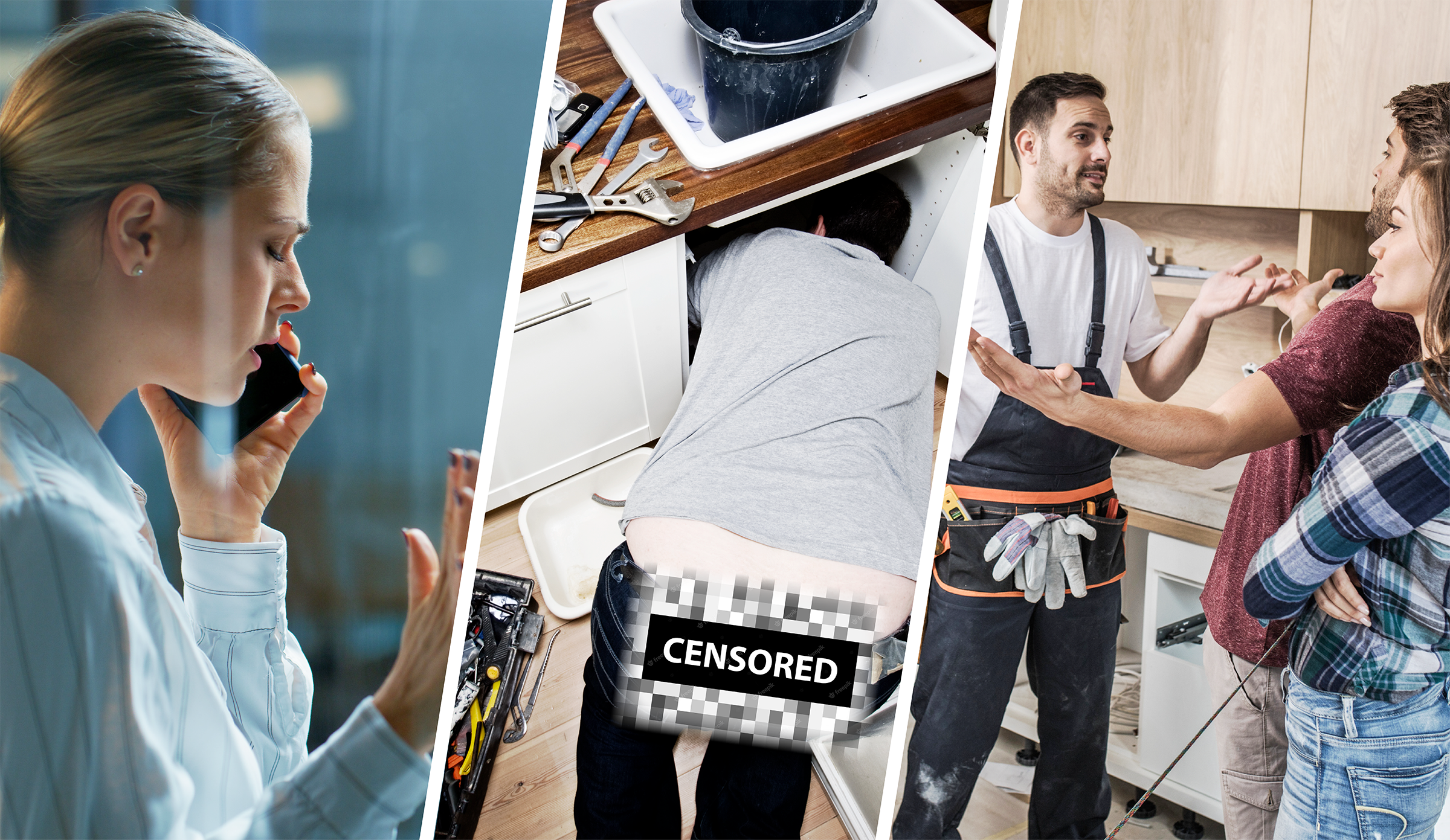 The Exhale Way
Better than insurance, we stop problems before they start
Single point of contact for everything in and around your home
Top-tier, certified pro networks: say good-bye to plumber cracks and no callbacks!
Comprehensive maintenance covers plumbing, HVAC, electrical, and other areas of your home to keep things running safe and smooth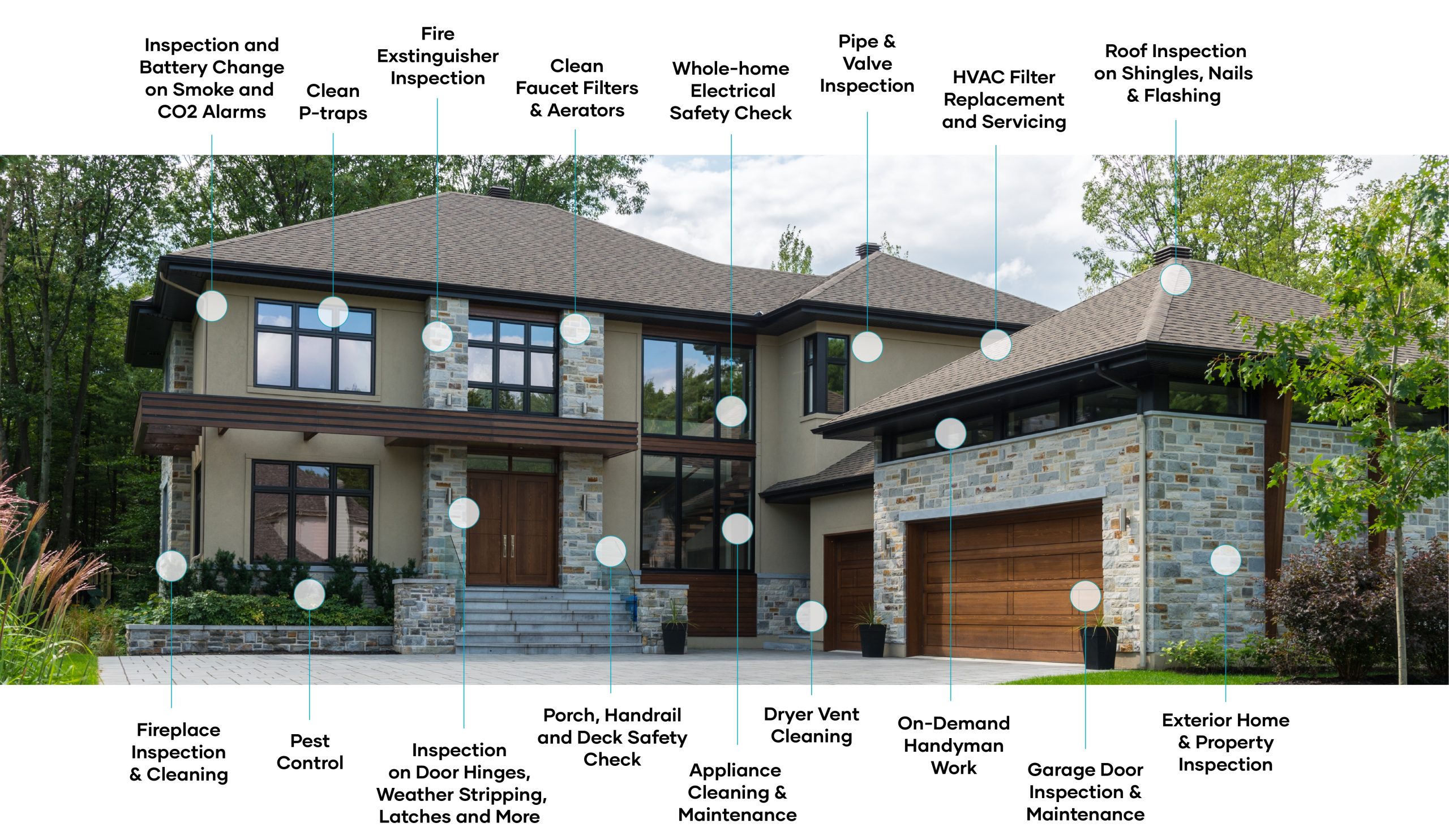 How it Works
Exhale ensures that all your home maintenance needs are taken care of through proactive home maintenance and vetted Pros. Exhale provides:
World-class Pros that survive our 7-step vetting process
We never charge you for estimates, markup products, or charge for shopping time
Reach us as you see fit: call, text, or email
Risk-free contracts, cancel anytime
Membership Details
I'd Like to Talk to Someone
Exhale Membership
28 Essential Home Services
Our Essential Home Services are a group of services that every home needs, but many overlook.
On-Demand Access to Handymen
Access to our best-in-class in-house service pros for basic repairs, handyman work, and light construction.
24/7 Emergency Assistance Access
We'll spend the time getting and comparing quotes for your project needs.
Top-Tier Certified Pro Network
For larger projects we'll provide three recommended vendors you can have confidence in.
Ready to Learn More?
Talk to one of our expert staff members to learn more about Exhale home maintenance for your home. They're here to answer all your questions and guide you through the membership process.
The Exhale 28 Essential Home Services
Home maintenance is more than just a checklist; it's the foundation of a secure and thriving household. While it's easy to overlook, regular upkeep can be the difference between everyday living and exceptional home experiences. Discover our 28 essential services to elevate your home's condition and longevity. With a bit of attention, you can enjoy greater peace of mind, knowing that your space is both safe and optimized for daily living. Breathe easier and feel confident in your well-maintained haven.
See the Details

Safety
Regular maintenance of smoke and CO2 alarms and inspections of electrical systems help to keep your family and home safe.

Cleaning
Keep your home clean and healthy with regular cleaning of appliances, plumbing systems, and hot water heaters.
Inspections
Prevent serious problems, such as water damage, carbon monoxide poisoning, and structural damage with regular inspections of your exterior, foundation, fireplaces, and plumbing systems.

Smooth Operation
Keep your home running in tip top shape with regular servicing of your air conditioner and furnace, quarterly HVAC filter replacement and inspection/repair of doors, hinges and weather stripping.

Pest Control
Regular pest and mosquito control can help to prevent pest infestations, eliminate existing pest populations, and protect your health.
Proudly serving premier homes in the Triangle
Here are some of the neighborhoods where you can find Exhale today:
MacGregor Downs
Avalaire
The Barony
Southern Hill Estates
Norwood Ridge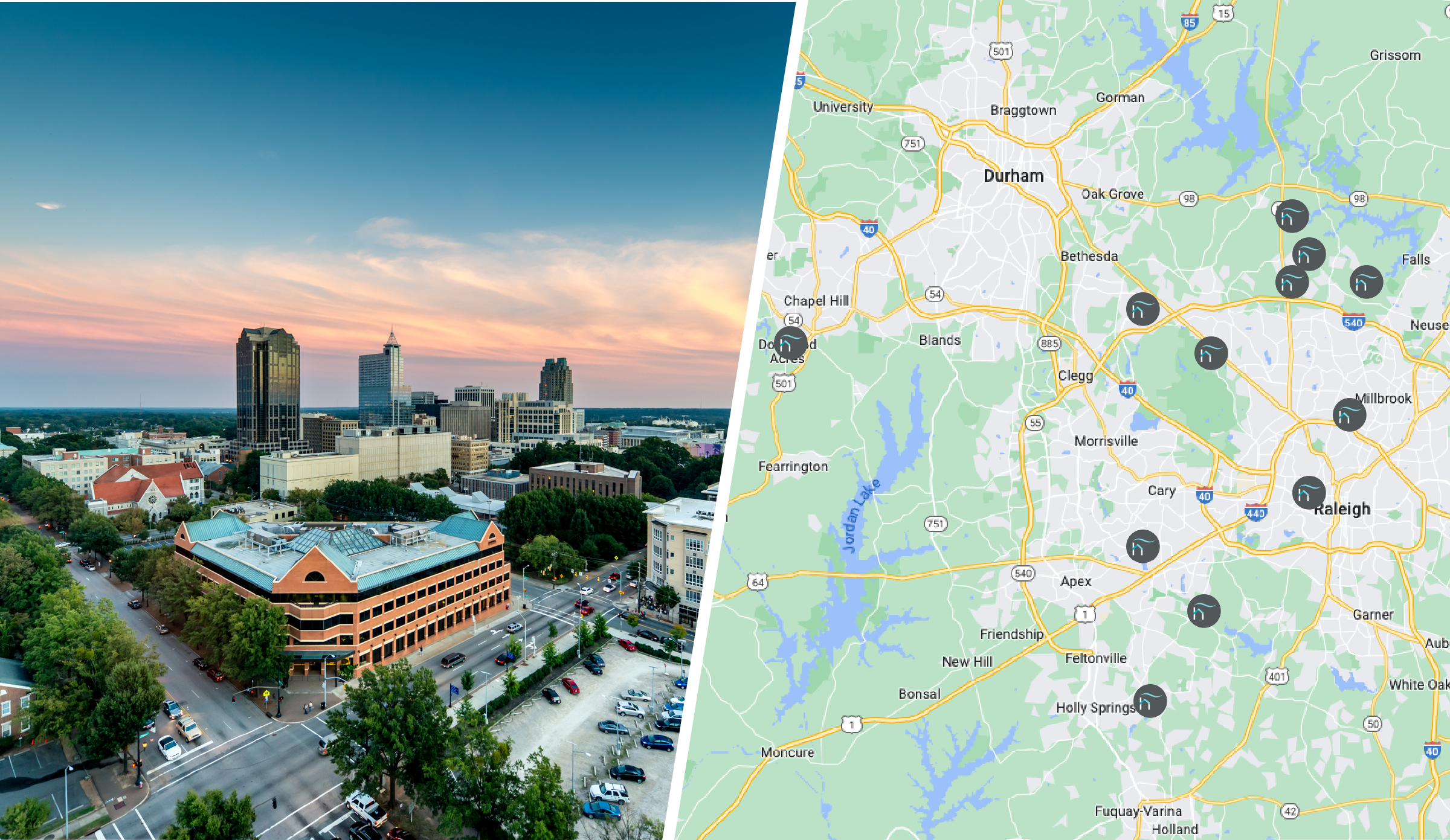 It's Time to Exhale
Let a member of our care team answer your questions directly.